My Son took me shooting!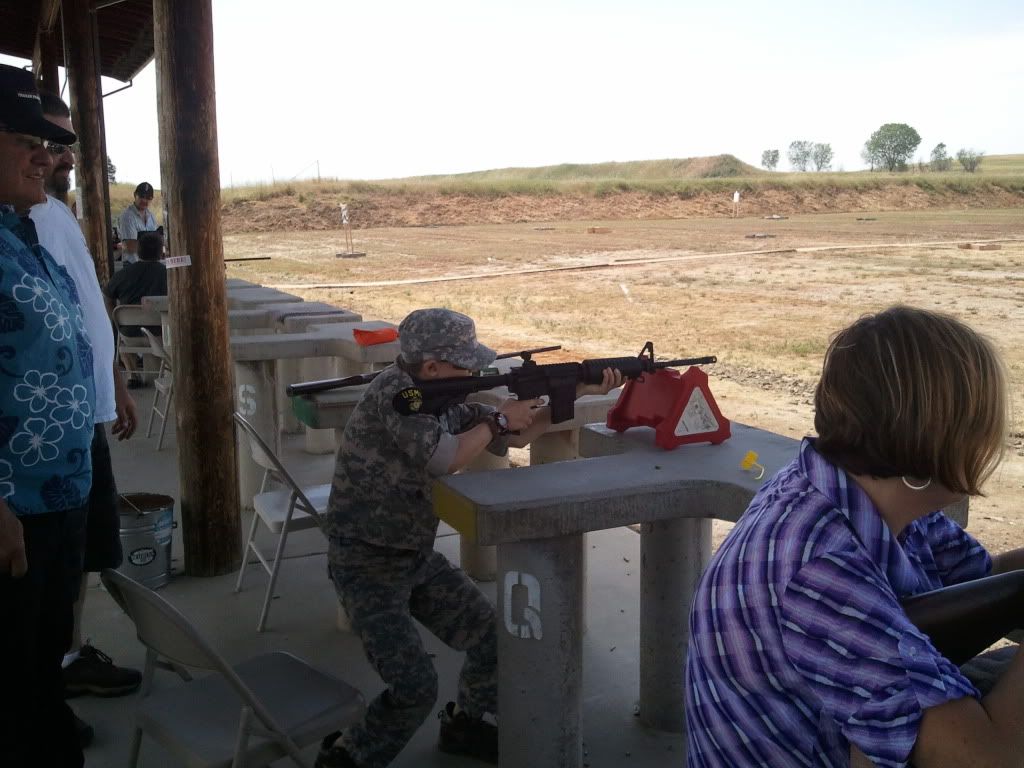 isn't he cute in his camo!
MY AR-15 target
and then my gopher....KILLED with a 45 automag tricked out for Competition shooting, the trigger is so smooth!
My Uncle brought his M1 Garand, and OMG the kick on that thing is aweful, I could not finish the clip it was so hard on the shoulder.
And then his son brought the M-14 Sniper Rifle, it was awesome.......I want one! I was so excited and had so much fun I forgot to take alot of pictures!