I have a Feed for free programs on the forum, and I just assumed people could follow directions and install a program.......But after spending an hour with Bris wanting to punch babies I learned I should never Assume........Again
So here is how to do it....with pictures for the impaired
Click 1: Click on the Forum Banner for the program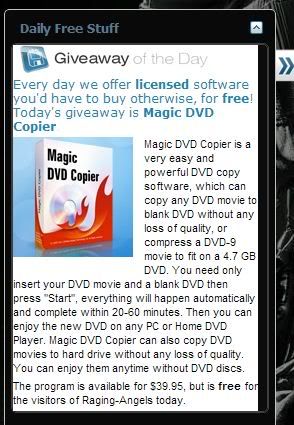 Click 2: It will take you to the webpage for giveaway of the day. Follow the red circles if you get lost.
Click 3: Red circle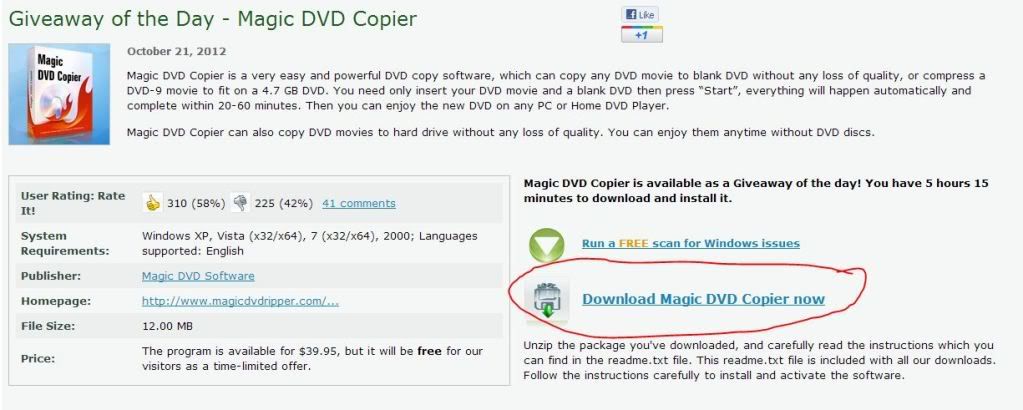 Click 4: Red circle but pick a place you can find it.....Like your desktop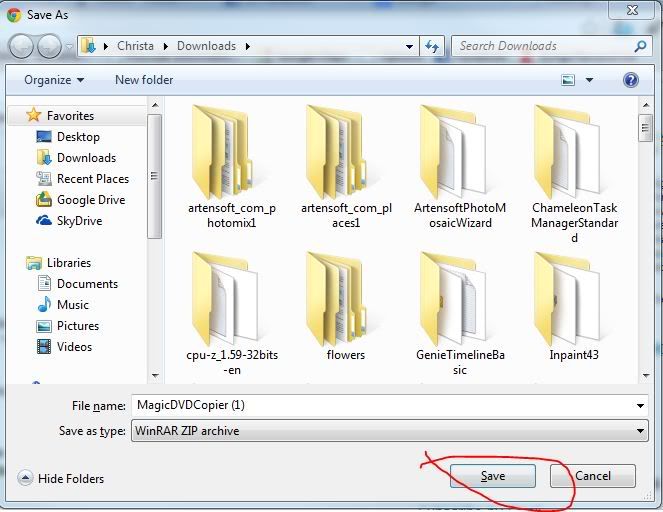 Click 5: Double click the new picture icon
Click 6: WINrar will open.......please bug someone else if you dont already have this......LOL...I quit
Follow the red circle!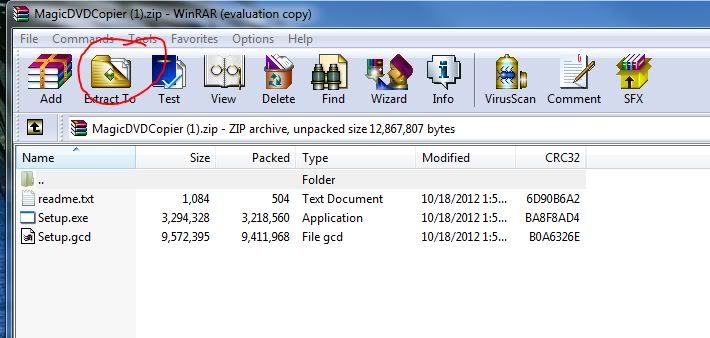 Click 7: A new pretty forlder will appear after you do the extraction. Double click it.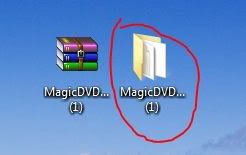 Click 8: Red Circle....Follow the steps for install, let it open the program, and it will ask you for the registration info
Click 9: Open the "readme" the username and registration key will be in this file.

Follow the directions to register the program......and horray......working free install.